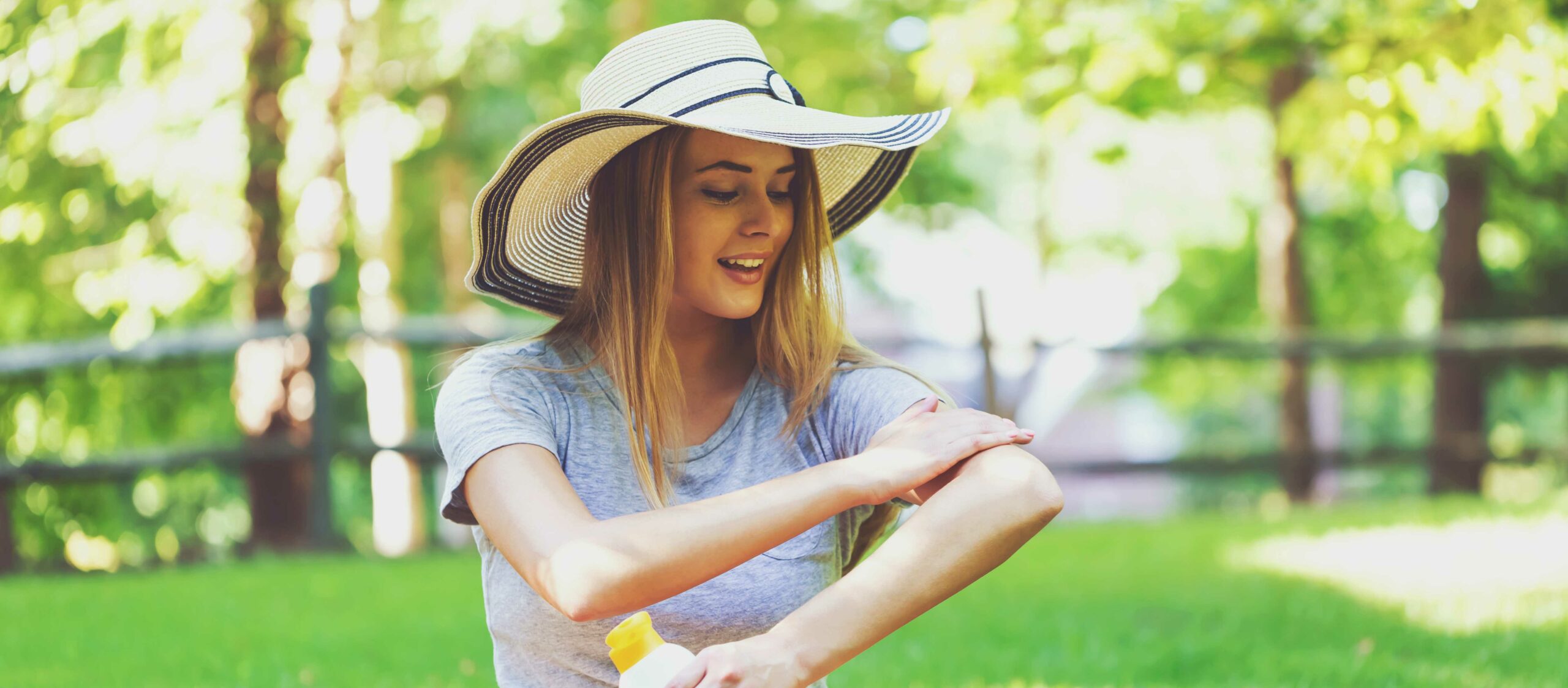 Our May Special On Mineral Sunscreens For Anti Aging
Many people may not realize that sunscreen is one of the most important anti-aging products you can use. How do you know which one is best for you?
May is Skin Cancer Awareness Month, so Advanced Laser Clinic is celebrating by offering a discount on the most important product in skin care: sunscreens.
Sunscreen may not be the most glamorous product in your skincare regimen, but did you know that it is the most important anti aging product you can use? Sun exposure or photo-aging is responsible for 80-90% of visible signs of aging.
But the good news is that it can actually be prevented. Daily use of sunscreen can shield your skin from harmful UV rays that cause premature aging and skin damage including fine lines, wrinkles, dark spots, collagen depletion, loss of elasticity and most dangerous of all skin cancers.
Now that you know the importance of sunscreen, how do you choose the right one? With so many sunscreens on the market, finding one that you will use daily, that doesn't cause irritation or breakouts and feels good on your skin is the key to ensuring you have good SPF habits.
At Advanced Laser Clinic, we only carry medical grade physical sunscreens with the best skincare secret ingredient: zinc oxide. Zinc oxide is the most effective sunscreen ingredient that is universally tolerated across all skin types.
There are many benefits to zinc oxide including blocking from harmful UVA and UVB rays as well as being photo-stable and water-resistant, which means it is slow to break down in the sun or in the water.
Unlike chemical sunscreens, which are not good for your skin, zinc oxide is a physical sunscreen which means it sits on the surface and deflects the sun's rays providing instant protection against any sun damage.
There are only two FDA approved mineral sunscreen ingredients: zinc oxide and titanium dioxide. While zinc oxide is known for having a heavier, opaque, white hue which can make the skin look pale or ashy, the newest formulations use micronized technology to reduce the zinc oxide particle size so it appears transparent when applied to the skin.
At Advanced Laser Clinic, we carry several different micronized zinc oxide sunscreens with tint to achieve full SPF protection that add a little color as well.
During the month of May, come in and see our Mineral Sunscreen options and get started protecting your skin today. All of our mineral sunscreens are 10% off.
Let our trained staff discuss the options with you and help you choose the very best mineral sunscreen for you. It is never too late to start this daily habit and stop premature aging at the core.
At Advanced Laser Clinic, our certified experts use medical-grade equipment to make sure you get the best results possible. 
Share this month's special with your friends: