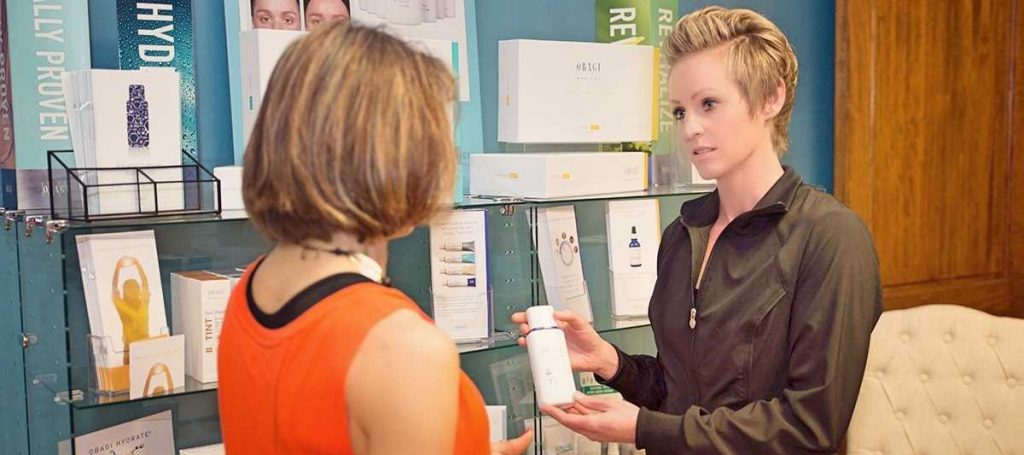 Our Products
At Advanced Laser Clinic we believe that a daily skincare regimen an absolute must. Our skin is exposed to a variety of elements every day – from UV rays to pollution and free radicals. Skincare products are designed to protect, nourish and repair your skin. We carry only Medical Grade Skincare products which are only available through a physician. The ingredients in these products offer a stronger level of active ingredients.
Our medical staff can help you better understand your skincare product options and will help customize a treatment regimen to address your personal skin issues.
Obagi is a uniquely powerful skin care line that offers a wide range of benefits, including anti-aging and rejuvenating actions. They feature many regimens that work together to achieve a targeted goal using high-quality, potent ingredients and well-researched technologies.

The Obagi system may help diminish the appearance of fine lines and wrinkles, increase smoothness, reduce pore size, improve elasticity, generate a balanced even skin tone, normalize oil production, correct blemishes, reduce hyperpigmentation and increase your skin's tolerance to external factors.

SkinCeuticals – Advanced Skincare Backed By Science

Born from decades of skin cancer research that led to pivotal breakthroughs in antioxidants, their high potency formulas are concentrated in pure actives and proven to penetrate optimally into skin.

Made in the USA, their clinical skin care line is used by dermatologists, plastic surgeons, and medi-spas for daily homecare and to complement aesthetic procedures. They are formulated to correct signs of aging, protect healthy skin, and prevent future damage.

Environ products are the gold standard for beautiful skin. Advanced scientific research has kept Environ at the forefront of skin care for two decades. Environ products contain ultra-high potency levels of vitamin A. All of the ingredients in Environ are formulated for maximum activity.

Environ is entirely based on the need to replenish all the essential skin nutrients that are lost by exposure to the sun and environmental factors, while also adding moisture to the skin. Every day our skin loses vitamins due to exposure. The only effective way to replenish these are through topical applications.

The medicinal powers of green tea to cure a wide variety of ailments have been documented for years. The Replenix Line is specially formulated with green tea polyphenols, the most potent antioxidant known. The benefits of Green Tea can be found throughout the entire brand of Replenix Products.

They also have gentle pH balanced Glycolic-Salicylic Acid based treatments help to transform acne problematic skin to a beautiful complexion. Ultra-pure cosmetic grade Glycolic Acid provides exfoliation while the comedolytic properties of Salicylic Acid unclogs pores and delivers acne therapy for a lasting, flawless complexion.

Jane Iredale – Mineral Make-up and Natural SkinCare that is good for your skin and enhances your natural beauty.

Their line of natural, long-wearing products, from primers to mattifiers nourish and protect your skin and show off your most even, fresh complexion. Created in various formulations to suit your needs, and in shades to flatter a wide range of skin tones, it's like therapy for your skin.

Baby Foot is an innovative foot care product that will make your feet as smooth and soft as a baby's foot. The unique formula of 17 types of natural extracts allow your feet to exfoliate naturally leaving them highly moisturized.

This effective and gentle process removes the unwanted dead skin cells that have built up layer after layer. So say goodbye to rough, dry, cracked soles, by using a product that really works.