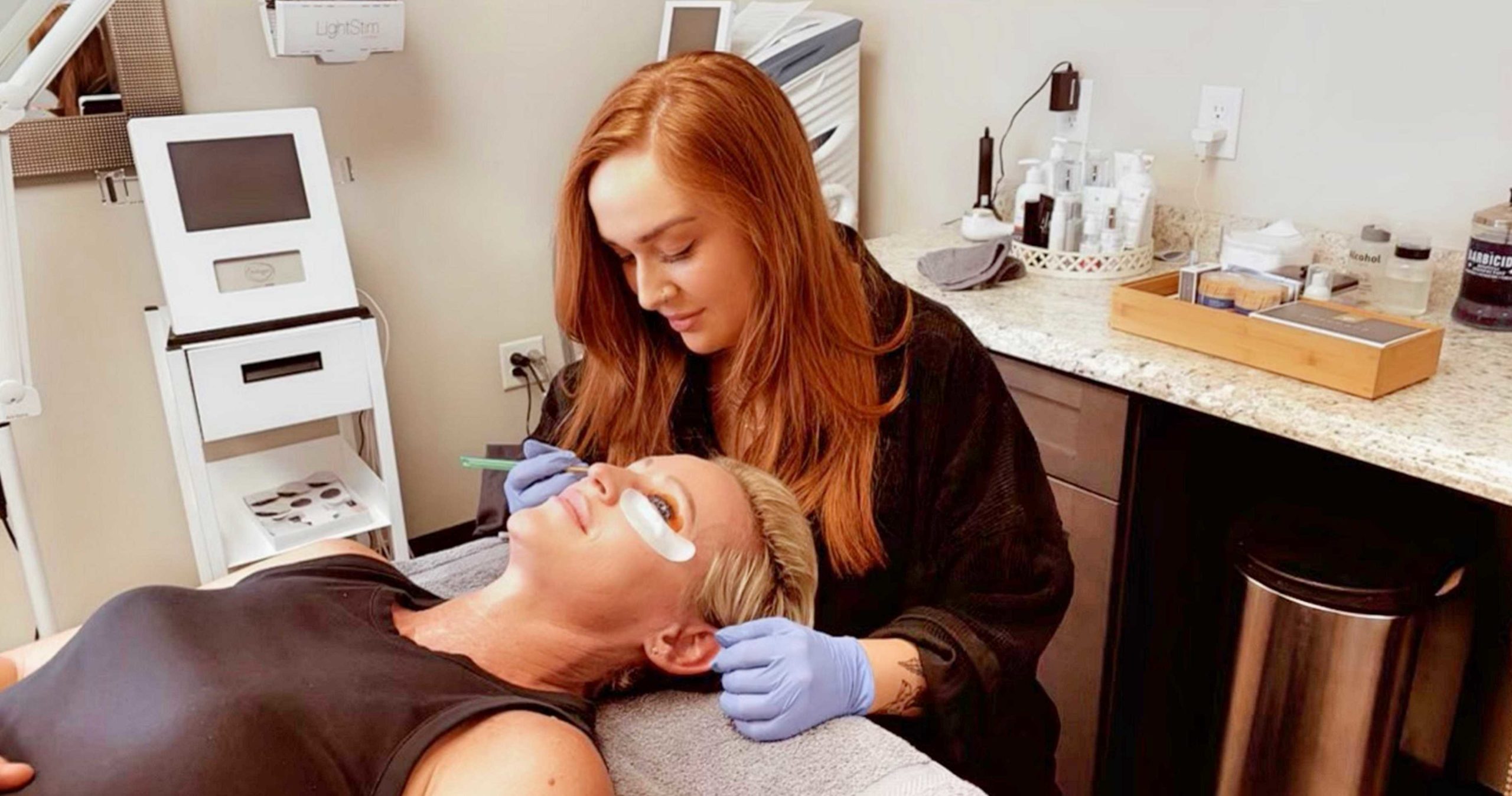 Lash and Brow Services
Your eyes are one of the first things that someone notices, so it's important to have a great set of eyelashes and eyebrows to put your best face forward. We offer several great services to enhance your eyelashes and eyebrows including Lash Lift and Tint, Eyebrow Wax Tinting and Design and Lash and Brow Tints.
Lash Lift and Tint
Our $95 Keratin lash lift and tint treatment gives the appearance of longer, thicker natural lashes. This is a chemical process that changes the texture and structure of the lashes, for the appearance of added volume, length and curl. This one-hour service includes a lash tint and results last four to six weeks. It is a perfect prep for any upcoming plans to help you look amazing with or without mascara. Click here to learn more.
Brow Wax Tinting and Design
Beauty at a glance takes in many subtle details. Whether you're looking in the mirror or looking at some else, you may think you're seeing a lovely face with interesting features such a nice smile, pretty hair u0026amp; glowing skin, but the most striking detail will always be the eyes.
Your brows are the focal point that everyone sees first. They are the frame work that is as artful as the eyes themselves.
If nature didn't bless you with perfect brows, our licensed professional esthetician can help you achieve your ultimate look. Brows can be reshaped for better balance and definition as well as tinted for deeper color. Adding a properly sculpted arch via eyebrow waxing can give you the appearance of a slight lift and openness to your eyes. Brow design can be that "fine finishing" detail that pulls everything together.
Lash and Brow Tint
The semi-permanent tint that we use will last from 3-6 weeks depending on your cleansing routine and hair growing cycles. Lash tinting will not make your lashes longer or thicker but they will be much more apparent when you are going make-up free (during sports or swimming or just at home).
Lash tinting is also great for people that have sensitivity to eye makeup. Brow tinting will help define your brow shape by darkening the finer lighter (or gray) hairs and help fill in sparse areas. Ideally your brows should be a slight shade darker then you natural hair color.
Each of these individual services takes around 30 minutes.
Brow Shaping & Design $15
Brow Tint $15
Lash Tint $20
Total Brow Shaping w/Tint $30