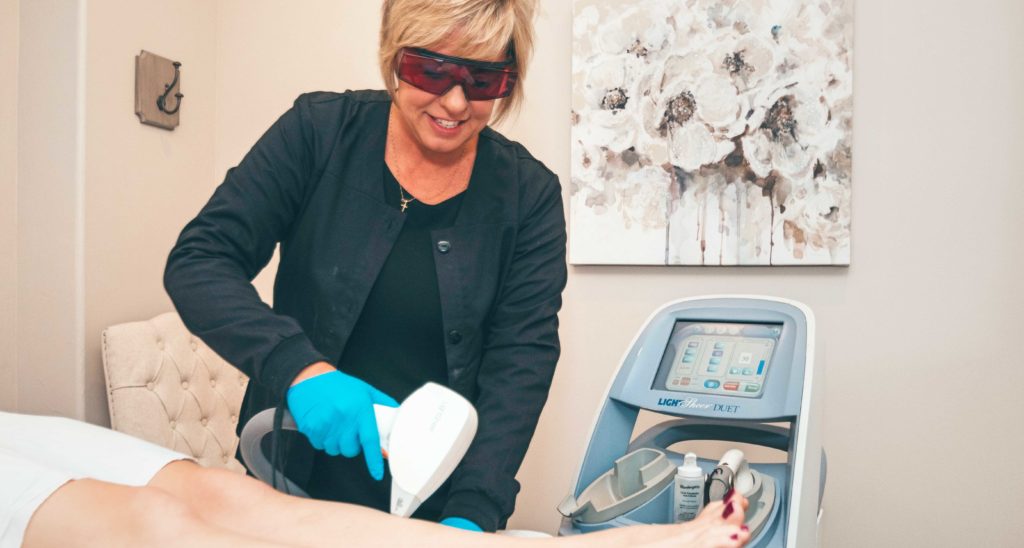 Laser Hair Removal vs IPL
LightSheer Diode Laser and IPL (Intense Pulse Light) therapy can both be used as hair removal methods. We have both of those devices available at our clinic. But we don't use IPL for hair removal.
Laser has a much higher efficacy and safety advantage over IPL for hair removal through better computer technologies and more effective cooling methods. Our LightSheer Duet laser is the "workhorse" of laser hair treatments. It's fast, safe for most skin tones and is less painful than most other methods.
We use IPL (also referred to as Photo-Rejuvenation) very successfully for the treatment of hyperpigmentation, age spots, and broken capillaries. As opposed to laser which is a very specific band of light, IPL uses multiple light bands and wavelengths to deliver energy at different depths and into different targets.
They are both great tools - but it's important to use the right tool for the right job if you expect to get the optimal results.