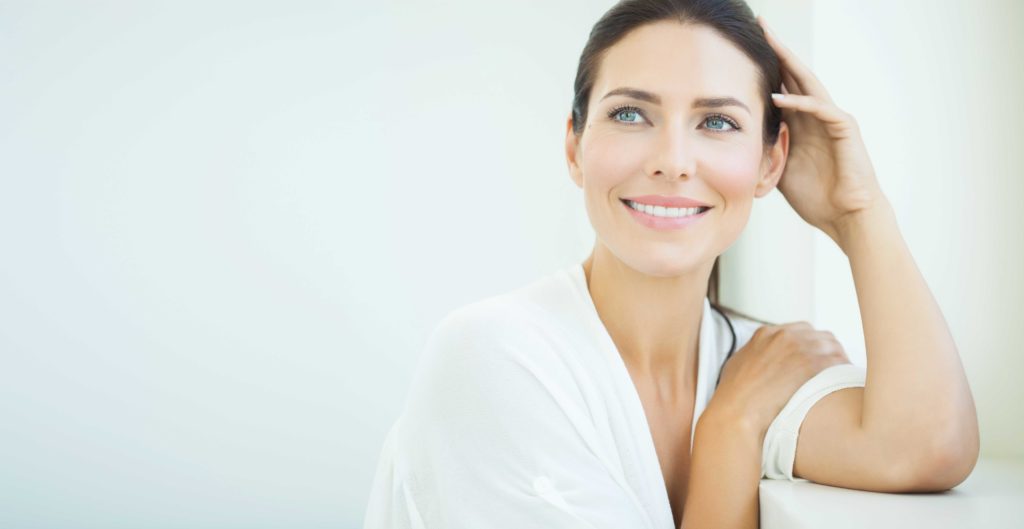 Understanding Fractional vs. Non-Fractional Laser Treatment
The laser treatment world is full of exciting new skin rejuvenation options. Between innovative laser hair removal and anti-aging technologies, it's easier than ever to look and feel your best. This month, the Advanced Laser Clinic team is excited to announce our newest laser technology: the Lumenis® ResurFX™ treatment, a fractional skin rejuvenation solution that results in glowing, younger-looking skin. So, how are treatments like ResurFX™ different from non-fractional laser treatment in Springfield Missouri?
Fractional Laser Treatments
Fractional laser treatments like ResurFX™ offer a lighter, less intensive approach to laser rejuvenation. Fractional resurfacing improves the texture of the face and removes superficial age spots, maintaining the outer and inner layer of the skin over time. These non-invasive treatments deliver a laser beam that's been divided into thousands of microscopic treatment zones, allowing the laser to target tiny fractions of the skin. Imagine a photo being enhanced pixel by pixel – that's similar to what fractional lasers do for your skin. Fractional lasers treat both the epidermal and dermal layers of the skin, allowing aesthetic professionals to treat sun-damaged and aging skin. The penetrating laser helps form new collagen in the skin, resulting in the appearance of plumper, healthier skin. The fractional aspect of these treatments also allows professionals to micro-treat specific areas, allowing for faster healing times. Overall, treatments like ResurFX™ are gentler than non-fractional treatments. It's likely that all you'll feel is a warm or prickling sensation when the laser is applied to your skin.
Non-Fractional Laser Treatments
Non-fractional resurfacing treatments are typically used for more severe issues including deeper age spots, deep wrinkles. They are also used as acne scar treatments in Springfield Missouri. These procedures are typically slightly more invasive than fractional treatments. For that reason, they usually involve light sedation as well as topical and injected anesthesia products. These lasers create heat in the skin, which promotes collagen production and the appearance of younger-looking skin. While fractional laser treatments like ResurFX™ can be "lunch hour" procedures with minimal recovery time, non-fractional laser treatments may require several weeks of healing time before you're able to wear makeup and use certain cosmetics as part of your daily routine.
Are Laser Treatments Safe?
Both fractional and non-fractional laser are completely safe, although non-fractional treatments are typically more invasive than fractional treatments. Before scheduling your laser treatment, the professionals at Advanced Laser Clinic will join you for a consultation so you can discuss treatment expectations and any risks that may be associated with the treatment. There are several steps you should take to keep your skin healthy and safe before and after laser treatment:
Avoid tanning or excess sun exposure
Avoid perfume, makeup and any other other potential irritants in the treatment area
Avoid taking aspirin and other blood thinners
Like any medical procedure, ResurFX™ treatments aren't right for everyone. You may not be a candidate for laser treatments if you've been diagnosed with an active infection, viral, fungal or bacterial disease, inflammatory skin condition or skin cancer. Make sure to let your aesthetic professional know if you have any of these conditions.
Try ResurFX™ at Advanced Laser Clinic
Interested in finding out if ResurFX™ is right for you at a price you'll love? This innovative new treatment is our March special at Advanced Laser Clinic. We can't wait to show you what our newest treatment can do you for your skin – and your confidence.
Both fractional and non-fractional lasers can be excellent tools in your skincare toolbox. If you'd like to pursue a laser treatment in Springfield Missouri, call Advanced Laser Clinic at 417-883-5400 to schedule your consultation. We look forward to meeting you!