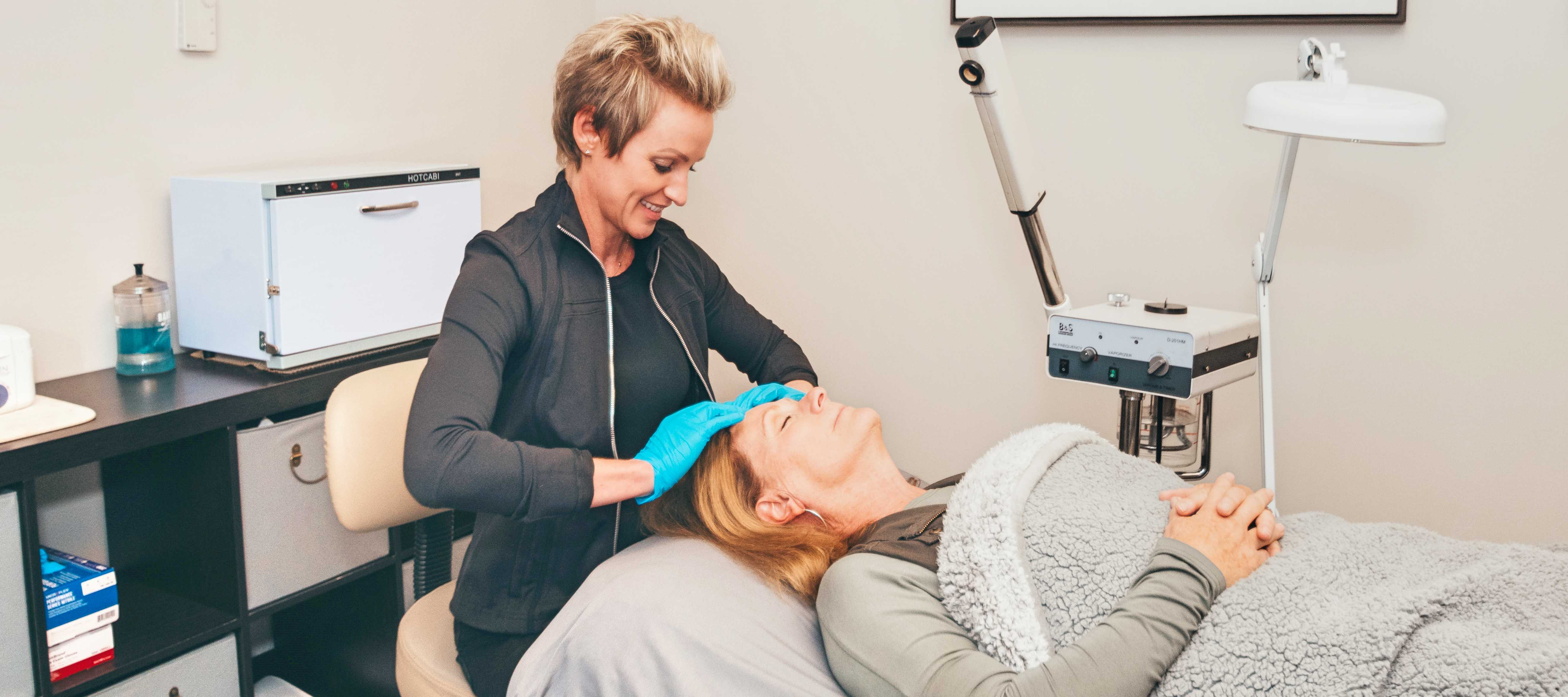 Facials
A facial is a gentle approach to treating your skin. This includes a deep pore cleaning with specific product to dissolve trapped sebum. A mild exfoliation is performed on your skin. The skin is stimulated with steam and massage bringing blood flow to the tissue. Next we douse your skin with vitamin A and occlude with an alginate mask.
This multi-step system helps combat mild breakouts, dryness, luster and tone of the skin. Your skin is left hydrated, clearer, and younger looking than before. This truly maintains the health of the skin in turn leaving it more beautiful.
Results and Benefits
The results of a facial are an immediate improvement in your skin. The skin will be hydrated and cleared of excess debris. Pores will be clean and more refined. Benefits of a facial are cumulative. With monthly or bi-monthly treatments you will see great improvements in your skin. This takes away the worry of breakouts and unsightly clogged pores.
Who is a Good Candidate?
Any person regardless of age that wants to maintain healthy skin is a good candidate. With an array of products, even the most sensitive skin can benefit from a facial.
What to Expect
When you visit Advanced Laser Clinic for a facial in Springfield Missouri, you can expect to receive a very relaxing and pampering treatment. We start with steam and deep pore cleansing with pre-cleansing oil and kaolin clay mask. This is worked into the skin to dissolve sebum trapped in the pores.
Next is any type of manual extractions that are needed. We then apply the best products for your specific skin type to nourish your skin. All our skincare products include potent forms of vitamin A. An alginate mask is used to occlude these products into the skin. This aides in deeper penetration of the active ingredients. Finally, ending with moisturizer application and sunscreen.
Side Effects
Your skin might be slightly flushed due to extra blood flow to tissue.
What are the Anticipated Results?
The anticipated results will be healthy, more clear and more youthful looking skin.