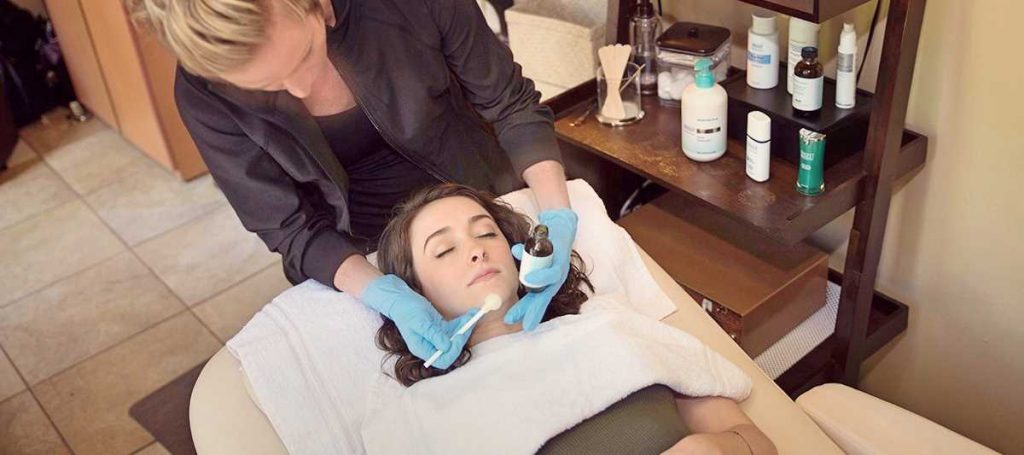 Acne Treatments
The goal in the acne treatment room at Advanced Laser Clinic is to improve the look and feel of the skin, promote healing, decrease inflammation, and eliminate bacteria. Our treatments are customized to treat your specific acne needs and are targeted toward clogged pores and oil production.
Acne treatment options at Advanced Laser Clinic include:
Procedures
Microdermabrasion – Treatment to exfoliate dead cells and promote new cellular turnover.
Chemical Peels – Treatment used for exfoliation as well as destroying bacteria.
Intense Pulsed Light (IPL) – Besides clear­ing up pus­tules and active inflam­ma­tion, IPL has the added ben­e­fit of improv­ing the appear­ance of facial scar­ring, which is an unfor­tu­nate but com­mon out­come of chronic acne.
Topical Medications
Salicylic Acid – The gold standard of acne treatment.  It works by exfoliating gently to unclog pores.
Glycolic Acid – Used to exfoliate dead cells on the surface of your skin while stimulating new cellular growth.
Benzoyl Peroxide – Works by actual killing the acne bacteria while exfoliating the pores at the same time.
Retinol – This is a Vitamin A derivative and is one of the most effective treatments for acne.
Topical Antibiotics – Used for temporary solution for acne.
Oral Medications
Oral Antibiotics – Used for temporary solution but can be effective for short term use.
Hormonal Changing Medications – These manipulate hormonal levels to help control acne
Vitamin A –  Serves as a potent antioxidant to minimize the free radicals that decrease the skins ability to regenerate.  It is also very effective to dry up or decrease oil and sebum.
Home Care Routine
This is very important and key to controlling acne for teenagers and adults. At Advanced Laser Clinic we will customize a daily routine just for you.