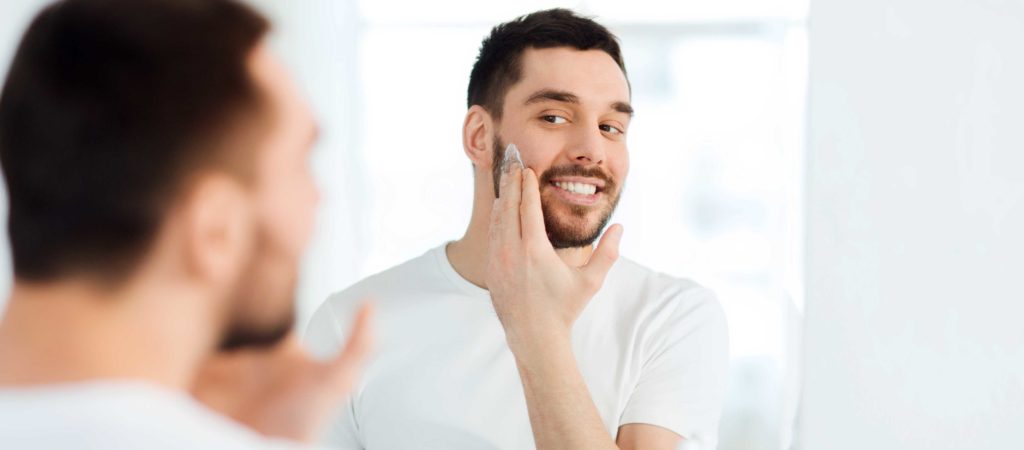 Treat the Man in Your Life to a New Skincare Regimen
Man or woman, taking care of your skin is a crucial part of your long-term well-being. Unfortunately, some people assume that skincare is strictly feminine – leaving many men suffering from treatable skincare issues like acne, dryness, and discoloration. At Advanced Laser Clinic, we know that proper skin care contributes to higher self-esteem and helps address chronic skin issues like inflammation. It's also a good way to catch potentially dangerous problems like melanoma. When you find a regimen that works for you, it can also become a great way to unwind after a stressful day. This Valentine's Day, encourage the man in your life to show himself a little love with a new skincare regimen.
Treat Problem Areas
Unfortunately, a lot of men have a biased approach toward skincare, seeing it as feminine or frivolous. That can leave them struggling with inflammation and discoloration. If your guy has neglected important skin maintenance, get him back on track with Phyto Corrective Gel by SkinCeuticals. This hydrating, soothing gel serum contains natural botanical ingredients that calm skin and improves visual redness. While many women conceal redness and inflammation with foundation and concealer, men don't often have that luxury. The serum treats redness and inflammation, leaving them with a glowing complexion and an extra confidence boost.
Full-Body Pampering
Self-care rituals don't have to be elaborate. This year, treat your Valentine to some easy at-home pampering with Baby Foot, a locally-invented exfoliant foot peel that removes unsightly dead skin cells on your feet. Baby Foot contains 17 types of natural extracts that exfoliate and moisturize feet, gently penetrating into the layers of dead skin cells on the foot. After using Baby Foot, dead skin peels away, revealing a fresh layer of skin beneath. Try it as a fun addition to an at-home couples' spa night.
Effective Hydration
Moisturizing is one of the most important steps in a skincare regimen. It's also one of the most commonly skipped steps, especially for our male clients. This Valentine's Day, treat your partner to one of our favorite moisturizers, both of which are available for purchase at our clinic:
Environ SkinEssentia AVST Moisturizers
This moisturizing series is enriched with vitamins and antioxidants to give skin a natural glow. This line is available in five strengths, gradually stepping up to a high amount of vitamins A and C. If your partner is new to the moisturizing game, we recommend starting with Environ Debut, which makes a great gift.
Obagi Hydrate
Obagi's line of hypoallergenic, non-irritating moisturizers is a great fit for users with sensitive skin. These dermatologist-tested moisturizers are appropriate for a wide variety of skin types, providing instant and long-lasting hydration.
Hair Removal Packages
Body hair can become a nuisance for men, especially as they age. At Advanced Laser Clinic, we specialize in laser hair removal in Springfield Missouri. Our years of experience and high-end equipment allows us to give our clients long-lasting smooth skin at an unbeatable price. Our male clients most often request laser hair removal on their back, shoulders, chest, and abdomen. We're also available for consultation, which means we're able to match your guy with a treatment that will suit his skin and hair type.
A lot of our male visitors neglect their own skincare, but that doesn't have to be the case. This Valentine's Day, surprise the guy in your life with products and services for skincare in Springfield Missouri. After that first introduction, there's a good chance he'll be hooked. Give Advanced Laser Clinic a call at 417-883-5400 to schedule a treatment or ask about products. We look forward to meeting you!