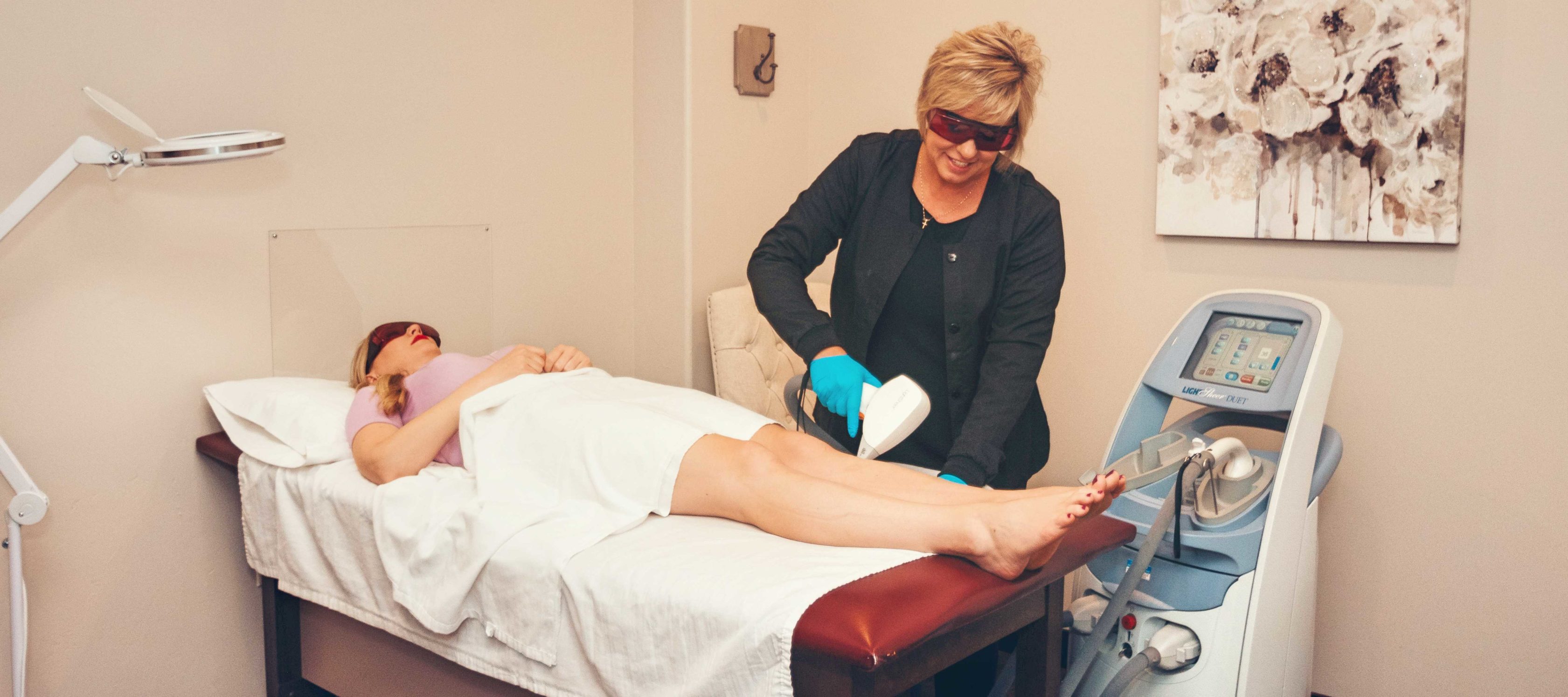 Our September 2019 Special on Laser Hair Removal in Springfield Missouri
We're offering a

30% discount

on all laser hair removal procedures scheduled in September.
Sun exposure before and after laser hair removal treatments is a big no-no. That's why September can be the best time for laser hair removal. With summer fun winding down this month, you're likely already cutting back on your sun exposure. It also means you'll have plenty of time to remove unwanted hair before next year's bikini season.
Intrigued?
We've got an even better reason. Throughout the month of September, we're offering 30 percent off all our packages for laser hair removal in Springfield Missouri. Not sure if laser hair removal is right for you? Read on to find out everything you've ever wanted to know about laser hair removal.
Does Laser Hair Removal Hurt?
Most of our clients tolerate laser hair removal treatments easily. However, others may choose to apply a topical anesthetic to the area before the treatment begins. Ultimately, it's all about your comfort level. Additionally, the discomfort associated with laser hair removal is directly related to how much hair there is per square inch in the treatment area.
In areas of light hair growth, you might feel a small stinging sensation. In areas with heavier coverage, the laser treatment feels a bit like rubber band snaps. The area will probably feel sensitive for a few hours after treatment like you have a sunburn.
Beauty-Grade vs. Medical-Grade Equipment
You've probably seen a lot of beautiful destinations advertise laser treatments. In reality, unless these facilities are medical spas like ours, they're not actually offering true laser hair removal treatments. They're offering Intense Pulsed Light treatments or IPL.
While these beauty-grade devices can be effective for some treatments, medical-grade equipment emits a targeted, very specific wavelength of light that directly targets the hair follicle without burning the skin.
Why We Use Medical-Grade Lasers
While treatments with IPL devices can be slightly less inflammatory than treatments with medical-grade lasers, they just aren't as effective when it comes to hair removal. That's because medical lasers generate much more power per pulse, permanently damaging hair follicles at the root.
Medical-grade devices also offer more advanced technology and better cooling methods, which is a major safety advantage. Take, for example, our LightSheer Duet medical-grade laser. Medical lasers like the LightSheer Duet can be adapted to different skin types and different colors of hair. The LightSheer Duet is also fast and typically much less painful than most other hair removal methods.
Although the equipment is important, the technique is the most important thing. If you're considering laser hair removal, make sure you work with an experienced technician. Overall, the success of any laser treatment adds up to 30 percent technology and 70 percent technique.
How Many Treatments Will I Need?
We typically recommend about six sessions of laser treatments, although this varies depending on a few factors. The number of sessions you'll need depends on your skin type, treatment area and any underlying causes of abnormal hair growth—like hormonal abnormalities. Worried that you might need more than six treatments? We always offer a service guarantee that allows for free treatments for a full year after you've completed your first six treatments.
Ready to try laser hair removal?
We're offering a

30% discount

on all laser hair removal procedures scheduled in September.