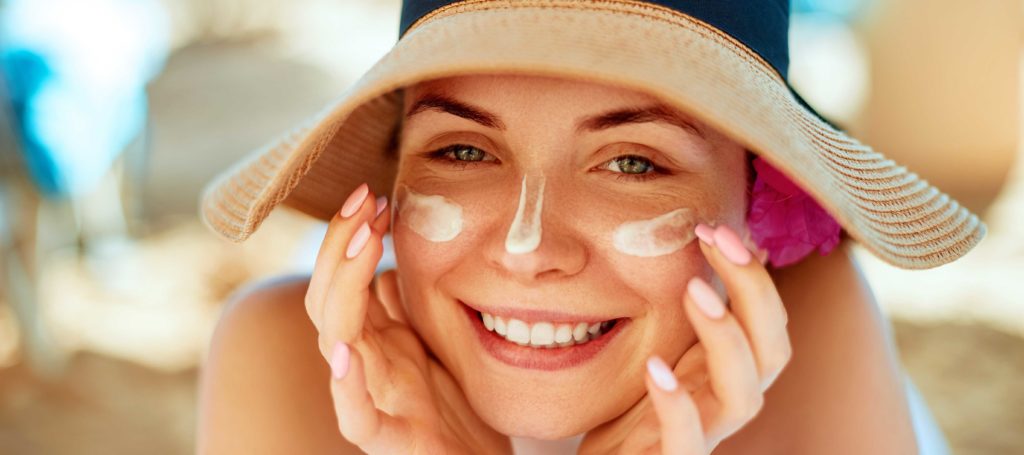 Protect Your Skin This Melanoma Awareness Month
If you've ever suffered a serious sunburn or found a suspicious mole on your body, you've likely felt the little jolt of panic: "Could this lead to skin cancer?"
We'll be the first to say that it's good to be extra cautious when it comes to your skin. Rates of melanoma, the deadliest form of skin cancer, have increased dramatically over the past three decades. Today, melanoma is shockingly common in young adults. May is Melanoma Awareness Month, which seems like the perfect time to talk about preventing this devastating disease while protecting your most important investment: your skin.
Melanoma Statistics
Melanoma, the deadliest form of skin cancer, is directly related to UV-induced skin damage. That can include damage from tanning beds and the sun, with melanoma becoming more likely after severe sunburns. Like we mentioned above, melanoma is increasingly common. In fact, according to the Centers For Disease Control and Prevention (CDC), instances of melanoma have doubled during the past three decades in the United States. There are several other jarring melanoma statistics to keep in mind:
At this point, approximately one person dies of melanoma every hour, every single day.

96,480

people in the United States are expected to be diagnosed with melanoma in 2019.

The average age of people diagnosed with melanoma is 63. However, it's also the

most diagnosed cancer

among young people between the ages of 25 to 29 in the United States.
Preventing Melanoma
While melanoma is certainly dangerous, it's not a death sentence. In fact, the five-year relative survival rate for localized, early melanoma is more than 98 percent. However, the survival rate gets dramatically lower after melanoma spreads, which is why it's so important to prevent melanoma – and catch it early. One of the most important ways to protect your skin is to avoid tanning at all costs. Tanning beds have been shown to increase the risk of melanoma by as much as 75 percent, and severe sunburns dramatically increase the risk as well. There are several other important techniques to prevent melanoma:
Avoid sunburn by staying in the shade as much as possible, especially between 10 a.m. and 4 p.m.

Choose practical clothing, including broad-brimmed hats and UV-blocking sunglasses.

Use a broad spectrum (UVA/UVB) sunscreen with an SPF of 30 or higher every day. Apply sunscreen at least 30 minutes before going outside, and make sure to reapply every two hours or after swimming or sweating.

Examine your skin from head to toe on a monthly basis.
Your Skin: Your Most Important Investment
If you're unsure about taking the time to see a skincare professional, consider this: Your skin is truly your most important investment. While everyone likes having beautiful skin, it's far more important to have healthy skin to act as a barrier from environmental hazards. If you're spending money on skincare products and treatments, you're essentially undercutting your investment by getting too much sun exposure. You're also putting yourself in danger by not working with a skincare professional, who may be able to detect melanoma far earlier than you could with a self-inspection.
Your skin is your most important investment, and it's especially important to protect it from damage during the summer months. Not sure where to start? We recommend scheduling an annual skin inspection with a professional. We also recommend using a broad-spectrum (UVA/UVB) sunscreen with an SPF of 30 or higher every day – no exceptions – to stop melanoma in its tracks.
If you want to learn more about melanoma or anything else related to the health of your skin, come pay us a visit at Advanced Laser Clinic. Give us a call at 417-883-5400 to set up an appointment for skincare in Springfield Missouri. We look forward to meeting you!