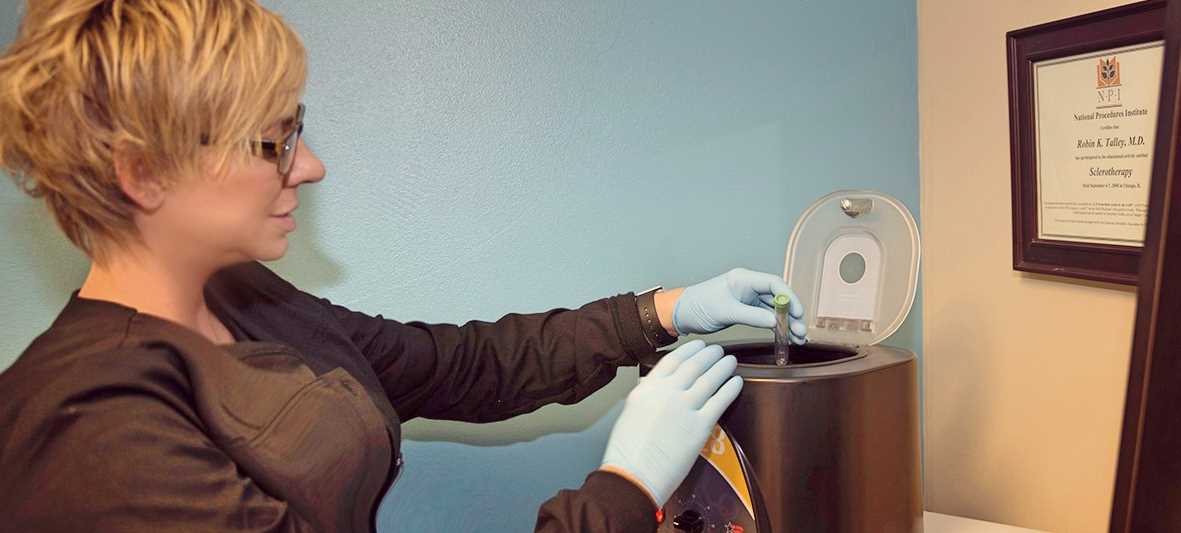 Platelet Rich Plasma (PRP) Rejuvenation
Platelet Rich Plasma (PRP) works on the simple basis of utilizing your own natural platelets to instruct the body to create new collagen for wrinkle reduction, smoother and better-toned skin. It regenerates your skin and revitalizes collagen, leading to healthy, younger looking skin. Utilized in various ways, with or without fillers, the platelet solutions can be introduced with injections or by using the Rejuvapen which is an automated micro-needling system.
What is PRP?
Platelet Rich Plasma has a long history of being applied in dentistry, reconstructive surgery and orthopedic medicine. Today, we use it for cosmetic facial rejuvenation. Scientific studies have proven that PRP generates new collagen when infused into the skin and that PRP can ease sun damage as well as aging skin problems.
How Does It Work?
A small vial of blood is taken from your arm – less than that normally taken for routine blood tests. The blood is then placed in a vial and spun in a centrifuge to separate the red blood cells and plasma. The process concentrates the platelet count to about 4X normal. It is this platelet-rich plasma – often called "liquid gold" – that is then activated and injected into the skin – or applied topically in a surface regeneration action.
Tricking The Cells Into Thinking There Is Injury
The serum is activated by the addition of simple calcium chloride. The activated plasma serum behaves the same way the body would respond if there were an actual injury. Healing platelets rush in to create a rich fibrin mesh. This fibrin mesh in turn calls out to natural healing cells, releasing growth factors and stimulating the process of fibroblast production (the cells that create collagen) to energize and heal.
Benefits
Healthier appearance
Thicker dermis (reducing wrinkles and scars)
Improved tone
Prolonged duration of fillers. Used with underlying fillers such as Restylane, the PRP serum prolongs and amplifies the filler correction with the need for less filler per treatment and a longer duration.
Areas That Can Be Treated With PRP
Full Face
Neck (especially horizontal neck line)
Crow's feet
Acne Scars
Decolletage
PRP Therapy via MicroNeedling
Topical PRP (Platelet Rich Plasma) Therapy utilizes microneedling to advance the healing of lasers and resurfacing treatments. PRP treatments are also used to boost the freshness of the skin and improve skin texture and tone.