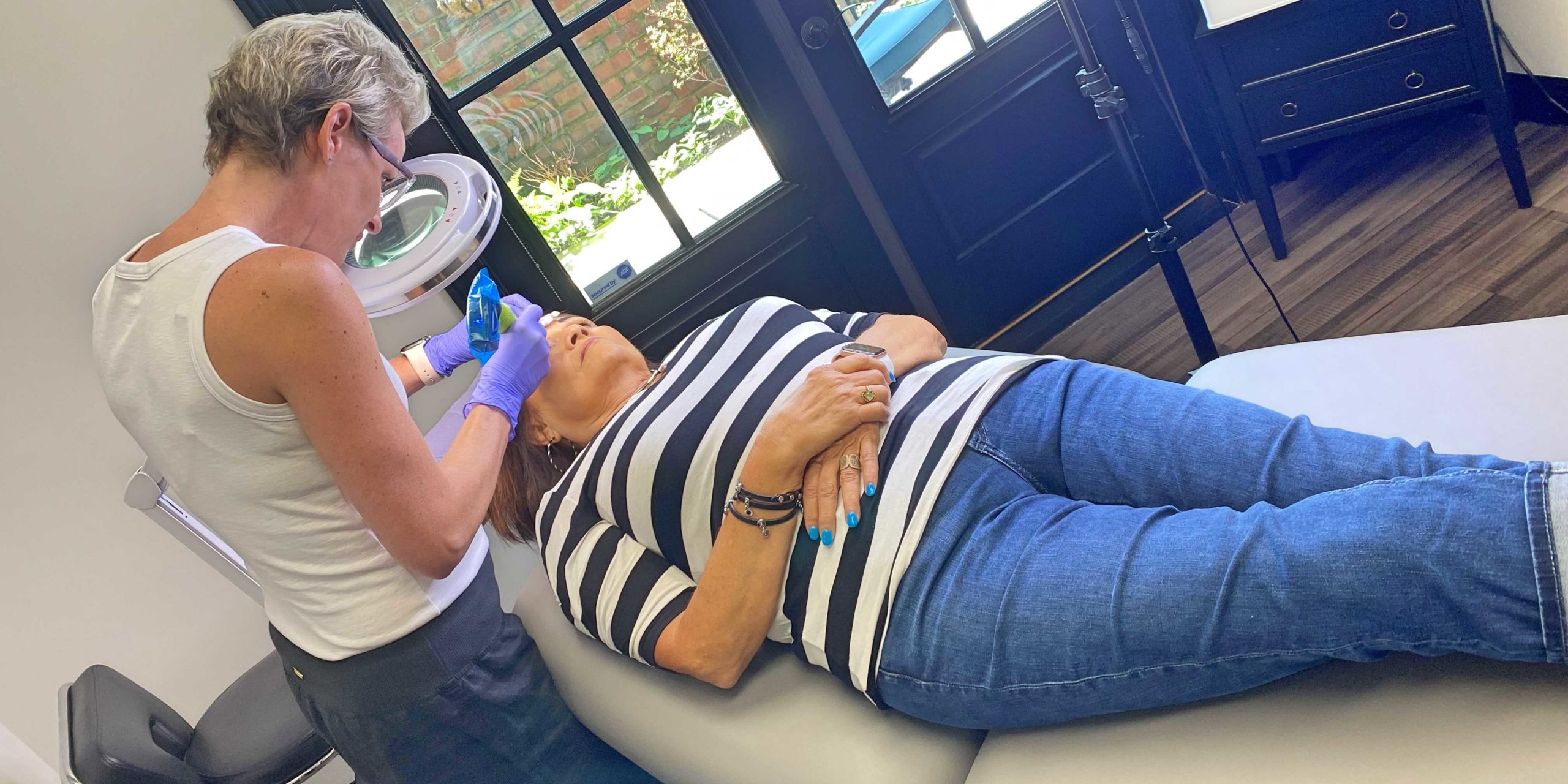 Eyeliner can really help bring out one of the most important features of your face, your eyes. From a subtle lash enhancement to a bolder look of a wedge or wing, there are plenty of permanent eyeliner styles to choose from. Every pair of eyes is different and we will help you pick your best look.
What Is Permanent Eyeliner?
Permanent eyeliner is a micropigmentation procedure where pigment is implanted into the skin of the eyelid to give a permanent look of wearing eyeliner. This is done using a tattoo machine, a disposable sterile needle cartridge, and the pigment chosen.
Who Is An Ideal Candidate?
Ideal candidates for permanent eyeliner are healthy adults who are informed about the procedure. Making an informed decision is always the best option. Anyone that wears eyeliner can benefit from this procedure. Permanent eyeliner is a great way to speed up your makeup routine in the morning with a smudge proof look.
Risks and Benefits
Permanent eyeliner is a safe, minimally invasive procedure to enhance the look of your eyes. This procedure will give you the desired look of eyeliner that will not wash off, smudge or run.
As with any tattoo, there are risks to the procedure. The main risks are allergic reaction and infection. There is a slight chance of other adverse reactions.
How The Procedure Works
During the permanent eyeliner procedure, the liner will be drawn on by our trained technician. We start by selecting your pigment. Black or brown black are the most common colors we use, because these colors age the best in the skin.
Your eye area is numbed with a topical lidocaine product before we begin the implantation of pigment into the skin. This is done with a lot of stretching of the eyelid and a tattoo machine. The area is continually numbed during the procedure.
Is the Procedure Painful?
The eye area is very delicate and sensitive. Topical lidocaine is very helpful at dulling the sensation that comes with this procedure. Clients tend to find this procedure more stressful than painful. We do everything possible to keep the client comfortable during the procedure.
Pre and Post Treatment
Prior to your permanent eyeliner procedure, there are a few things to avoid:
Aspirin, anti-inflammatory medications, and alcohol should be avoided for 2 days prior.
Any lash growth serums need to be discontinued for one month prior.
Post Treatment Care for Permanent Eyeliner:
Lightly wash the eye area twice a day with a gentle cleanser.
Dry your eye area with clean wash rag and let air dry for 10 minutes. Then add a small amount of Aquaphor.
Try to avoid sleeping on the area of the procedure.
No makeup in the eye area until healed.
Avoid picking at the healing tattoo.