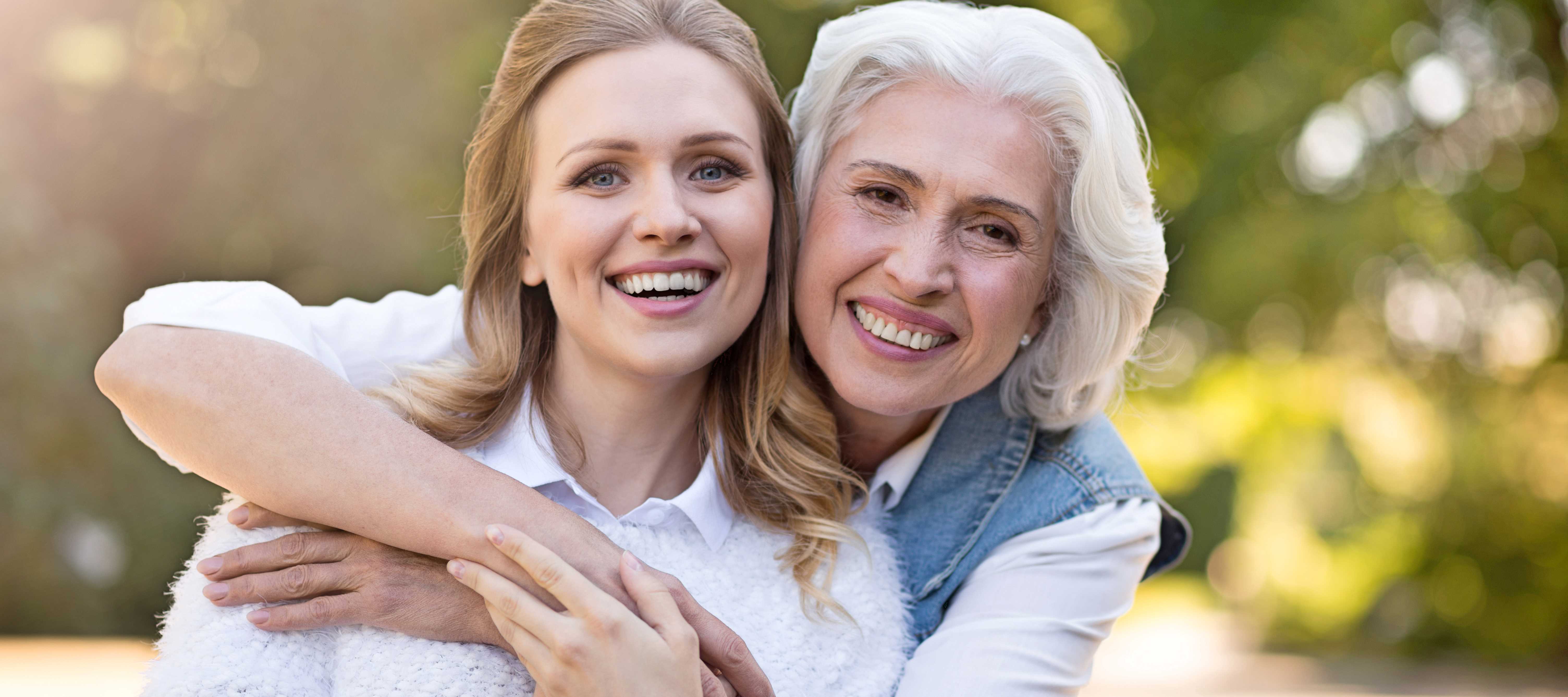 Our May Mother's Day 2019 Specials on Aesthetics in Springfield Missouri
May is here! This means Mother's Day is just around the corner. We at Advanced Laser Clinic want to help honor mothers. These women play a crucial part in the lives of those around them. Let us help them feel great about themselves through aesthetics in Springfield Missouri. We are offering several skin treatment options this month in our specials, allowing the mother in your life to really get what she wants.
During May we are offering IPL, fractional laser (ResurFX), and micro-needling with PRP (Platelet Rich Plasma) at $50 off, making it easier for mom to get the treatment she's been wanting. These treatments normally cost $350.
IPL – $50 Off
IPL is used to treat pigmentation and facial vascularity. This is done by light energy being absorbed into targeted cells with color (chromophores). The light energy is converted to heat which causes damage to the specific targeted area. IPL has minimal downtime and is a great treatment to even out skin tone and give the skin an overall healthy look. This treatment does require avoiding sun exposure two weeks prior and post-treatment.
ResurFX – $50 Off
ResurFX is a non-ablative fractional laser that is used to improve several different skin conditions. These include laxity, fine lines, wrinkles, skin discoloration, and acne scars. Non-ablative means it not destroy or ablate the skin cells. Fractional means it is only affecting a fraction or part of the skin. This allows for skin resurfacing with minimal downtime. Optimum benefits of ResurFX are obtained with several treatments depending on condition and desired results.
Micro Needling – $50 Off
Micro-needling, like ResurFX, is used to treat fine lines, wrinkles, skin laxity. Microneedling uses tiny fine sterile needles to repeatedly puncture the skin and create micro-injury to the skin. The purpose is to generate new collagen and skin tissue for smoother, firmer, more toned skin. To speed the healing process, micro needling is further enhanced by adding PRP (platelet rich plasma) to this treatment. The plasma is obtained from a person's own blood. PRP is rich in growth factors and cytokines, both of which regulate and induce cell migration.
Facials u0026amp; Microdermabrasion – $10 Off
If your mother is looking for something less invasive, a little more pampering, with no downtime, we are also offering facials and microdermabrasion at $10 off. These treatments are a great way to deep pore cleanse and exfoliate the skin. The skin will be left with a healthy glow and be more hydrated. These treatments are a great way to asses the skin and get into a great at home regimen.
Advanced Laser Clinic is here to give your mother exactly what she wants this May. Of course, mother knows best so let her choose the perfect treatment for her. Call 417-883-5400 or stop by to purchase a gift certificate for a Mother's day, or you can just treat yourself!