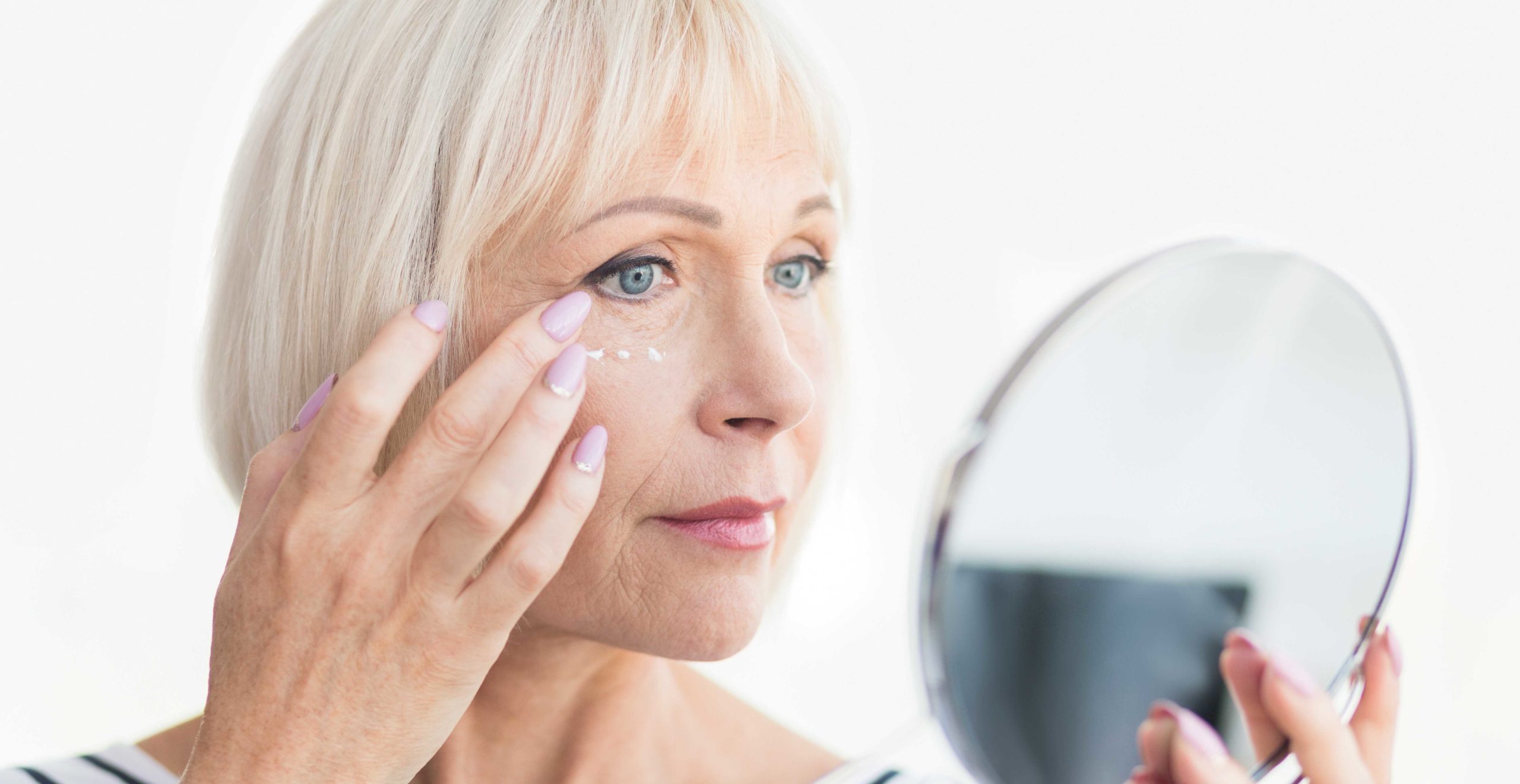 Our March Special Helps Stamp Out Eye Wrinkles in Springfield Missouri
Wrinkles around the eye are always an area of concern as we age. There are very effective ways to anti-age this delicate area. One of Advanced Laser Clinic's favorite products for eye rejuvenation is Environ's Vita-Peptide eye gel. This eye gel contains essential vitamins, antioxidants and specially selected peptides for use on the delicate sensitive eye area.
Peptides are super targeted anti-agers. This eye gel assists in hydrating the skin and improving the appearance of fine lines. There is also a way to give this eye product a special boost. This boost comes in the form of a microneedling stamper.
This month when you purchase our Environ Vita-Peptide eye gel you can get the Environ eye stamper for free. That's a $30 value.
What Will The Eye Stamper Do For Me?
Home microneedling is used to increase a product's efficacy by making the active ingredients more available to the skin. Our epidermis is designed as a barrier to protect our bodies. Skincare lines have done major research to overcome this hurdle.
The Environ eye stamper uses very tiny fine needles to slightly puncture the skin, making their eye gel more easily absorbed by the skin. Stamping or rolling can take product uptake from around 10 percent to around 70 percent. That is an amazing way to get more treatment into the skin.
Does The Eye Stamping Process Hurt?
There is a slight sensation to stamping or rolling, but it's worth it. Be wary of stampers or rollers of low quality. There are many inferior tools that are lower cost and made of cheap materials. Environ's eye stamp is made with durable stainless steel microneedles that protrude only 0.1mm. This allows you to focus on the specific delicate area around the eye.
If you would like a powerful one-two punch to help combat eye wrinkles in Springfield Missouri, call Advanced Laser Clinic today to book your free consultation at 417-883-5400. During the month of March we are offering a free Environ eye stamper with the purchase of Environ Vita-Peptide eye gel.