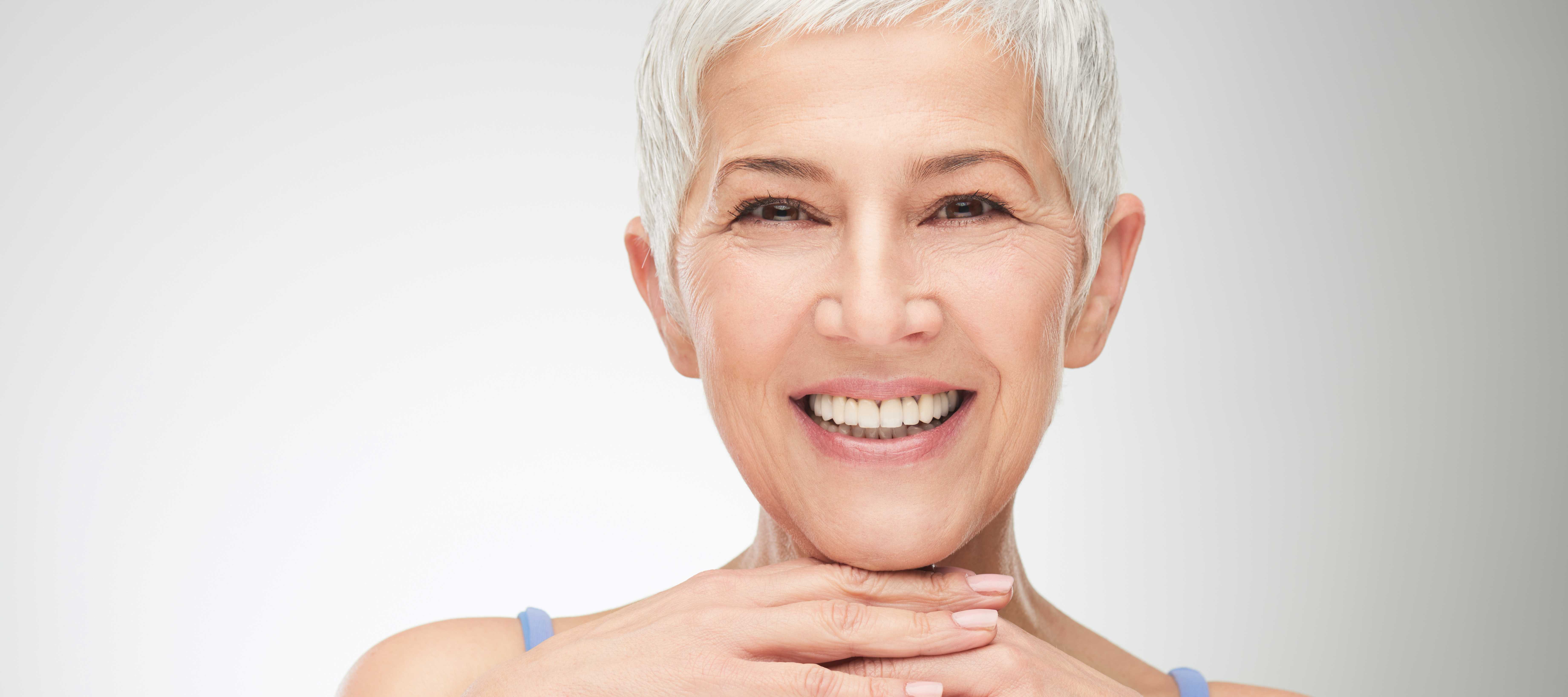 Hydrate and Refine With the Environ Cool Peel System
Fans of "Sex and the City" will likely remember the episode when Samantha Jones, the high-powered public relations maven, gets a "freshening" peel that leaves her with unsightly red and peeling skin. Fortunately, chemical peels have come a long way since they became commonplace in the late eighties and nineties.
Instead of stripping and peeling, today's facial peels and aesthetics actually hydrate and refine your skin for a radiant, plump result. No facial peel does this better than Environ's Cool Peel system. At Advanced Laser Clinic, we love Environ products because of the way they protect and treat the skin cells, leaving the skin's natural barrier intact to fend off environmental toxins. Environ's cool peels maintain the skin's barrier while sloughing off excess dead skin, allowing hydrating agents to penetrate more effectively. It's definitely not your mother's chemical peel.
How Do Cool Peels Work?
Unlike the aggressive chemical peels of the late 20th century, the Environ Cool Peel system uses a lower concentration of acids (lactic acid, among others) that are applied over a series of light, repetitive peel treatments. The one-hour treatment is a gentle but effective way to slough off excess dead skin, allowing hydrating and anti-aging products to penetrate the skin more effectively.
Am I a Good Fit For a Cool Peel?
Are you interested in a facial treatment but intimidated by a chemical peel? Environ cool peels are a great place to start. These gentle peels treat a variety of skin woes:
Acne scarring
Enlarged pores
Dull or rough skin
Age spots
Wrinkles and fine lines
Rosacea
One thing to keep in mind: If you have critically damaged skin with active inflammation, burns or wounds, a chemical peel isn't a good option for you. If you have questions, feel free to chat with our experts to determine if a peel is right for you.
What Happens During a Cool Peel?
During a cool peel, one of our experts will apply a certain type of acid that's chosen based on your skin type. The acid is applied in a cream mask, which is painted onto your face and left on for about 10 to 15 minutes. During this process, you'll likely experience a bit of tingling, but no pain or burning. After we remove the acid, we'll apply a vitamin A serum. Then, we'll use a mask to push the serum deeper into your skin for a bright, youthful glow. You'll leave with skin that feels refreshed and hydrated.
What Can I Expect After a Cool Peel?
Cool peels require very little downtime. In fact, these are known as "lunchtime procedures" because you can head back to the office after treatment without excess redness or scarring. After a cool peel, it's essential to avoid sun exposure for at least a week. You should also avoid excess exercise for 24 hours. If you experience mild redness after your peel, you can cover it using mineral makeup. However, you'll want to stay away from heavy foundations or concealers. Finally, make sure you avoid picking or peeling your skin and always use a sunscreen.
Always wanted to try a chemical peel, but not sure where to start? The Environ Cool Peel system is a great, non-invasive option for a variety of skin woes. This innovative treatment will leave your skin feeling refreshed and hydrated. Additionally, it will allow your skin to better absorb moisturizing and anti-aging products.
If you want to learn more about the Environ Cool Peel system and aesthetics in Springfield Missouri, come pay us a visit at Advanced Laser Clinic. Give us a call at 417-883-5400 to set up an appointment. We look forward to meeting you!